---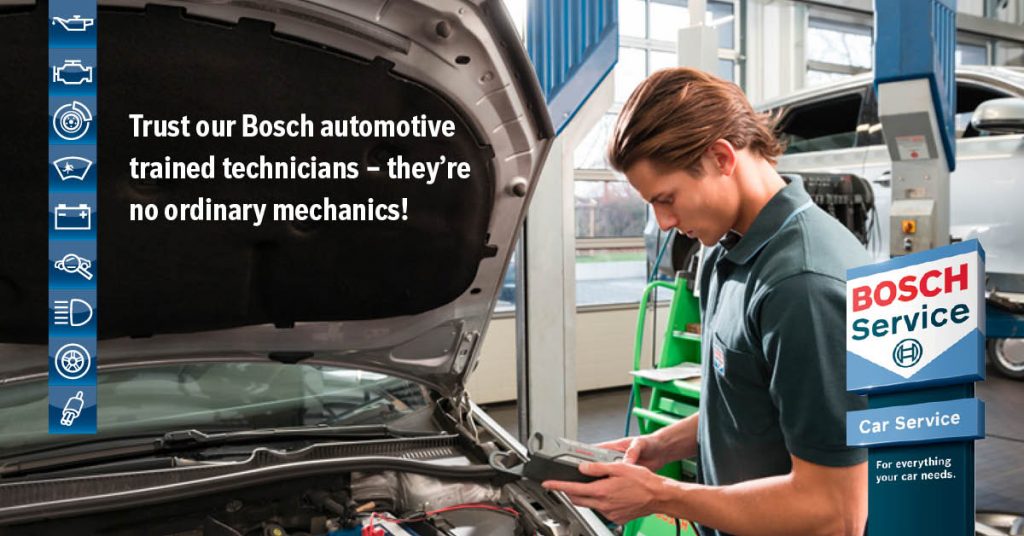 Anyone who's been the proud owner of a brand new car will be familiar with the feeling of unease that can go along with driving it out of the dealership for the first time.
Looking after your new purchase is a big responsibility, and you're keen to keep your new car in the best possible shape.
At Bosch Car Service Milperra, we are passionate auto professionals who understand your needs.
Follow The Manufacturer's Specifications
There are many opinions out there on the best approach to maintaining a new car. Among these, there's one thing that can be agreed on, which is that following the manufacturer's specifications is of the essence. This is by far the most important thing for optimal longevity, performance and efficiency in the long run for your car.
It's also imperative for ensuring your warranty remains valid, should you need to use it. 
The specifications provided by your car's manufacturer will include guidelines for servicing your new car. Service schedules are a key part of this, outlining when the car needs to be serviced within the warranty period in order for the warranty to remain valid.
A service completed in line with this schedule, and as per the servicing instructions, is known as a log book service. 
Know Your Rights Around Warranties
Dealers will generally encourage buyers to bring their car to the dealership for its scheduled first service. For new car owners concerned about maintaining their warranties, dealers' savvy sales tactics often give the impression that there's no other option for servicing, which is simply not true.
This frequently results in buyers wearing higher service costs, and in many cases being talked into optional add-ons that aren't strictly necessary.
Under the Australian Competition and Consumer Commission (ACCC), standard warranty terms cannot require you to service your vehicle only through an authorised dealer. 
However, the terms can stipulate certain requirements, including that servicing be carried out according to the given manufacturer's specifications by suitably qualified technicians.
It is your responsibility to ensure that you have your new car serviced at the specified time by an appropriately qualified professional. 
Choose The Right Service Centre
The good news is that it's not difficult to find a mechanic outside your dealership who is fully qualified to service your new car. Service centre staff will be able to tell you if they're able to complete log book services.
Auto centres that are part of the Bosch Car Service Network are accredited to offer these to their customers, and committed to looking after new cars to the highest standard.
For new car owners in the Canterbury-Bankstown area, Bosch Car Service Milperra is the easy choice for log book services you can count on to keep your warranty intact. To make a booking, give us a call on (02) 9774 4142 or fill in our contact form. 
Contact Us:
Find your nearest
Bosch Service workshop
VIEW NOW