---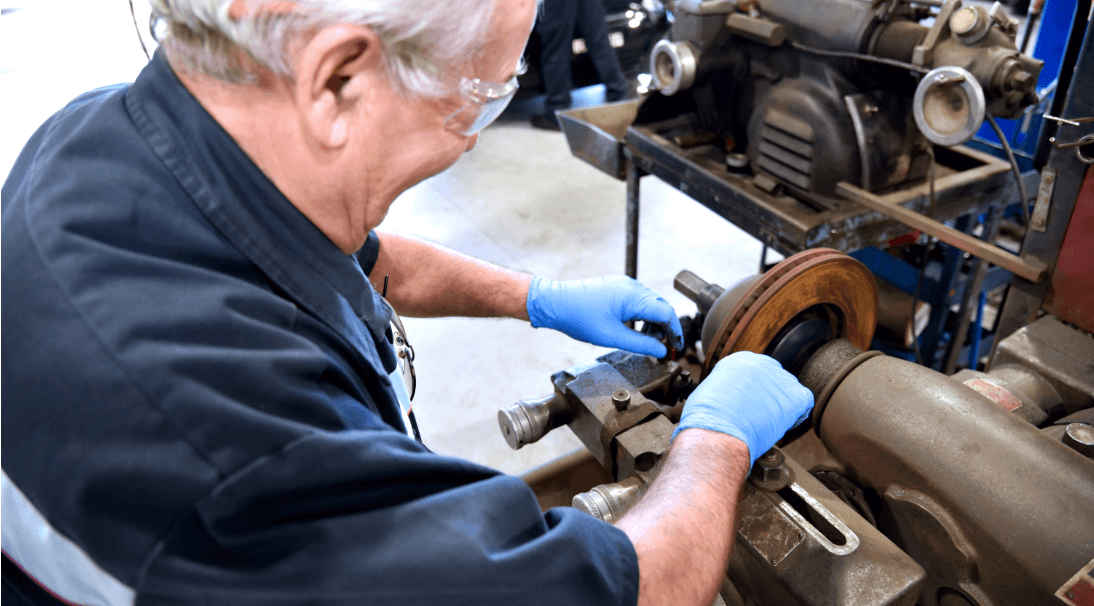 Good brakes are essential to your driving experience, but it's easy to forget just how hard they work to ensure the safety of your vehicle until they start playing up. A slow, unreliable or downright unresponsive braking system presents a serious hazard to you, your passengers and other road users.
For this reason, it's important to pay attention to early warning signs of brake troubles. Even minor issues must be addressed before they become dangerous. The easiest way to do this is to invest in a regular brake check.
Causes of brake problems
Like most parts of your car, the braking system is subject to wear and tear over time. Every time you apply the brakes, you're putting pressure on the system. Certain types of driving can cause the brakes to wear down faster than others – for example, city driving (with its many pauses, stops and starts), driving in harsh weather conditions, and situations where you are regularly 'riding the brakes' or hard braking. 
In many cases, brake issues are quite straightforward to deal with, especially if addressed early on. For example, a brake pad replacement is a routine procedure that can be carried out relatively quickly by a brake mechanic. However, if you keep driving on a worn down, leaky or otherwise damaged brake system, it's likely that you'll end up with a more complex and costly problem. 
In short, general wear to your brakes is normal, and should be kept in check as part of your vehicle's ongoing maintenance.
Warning signs of brake problems
Most cars have a brake warning light on the dashboard. This light is triggered by problems in the brake system, so if it illuminates, you need to book in for car brake service as a matter of urgency. Possible triggers include imbalances in hydraulic pressure and low fluid levels due to leaks in the brake system, both of which can cause the brakes to fail and render your car unsafe to drive. 
However, you shouldn't rely solely on the warning light to alert you to brake problems. There are a number of other warning signs you should be aware of as well. These include:
The vehicle taking longer than usual to come to a stop
Screeching, squealing or grinding sounds when applying the brakes
Vibrations through the brake when pressing the pedal 
Shuddering through the steering wheel when braking
A 'spongy' or slack feeling when pressing the brake pedal, or alternatively it is harder to press than usual 
A burning smell associated with braking
If you experience any of the above, you should seek advice from your local brake specialist to ensure your brakes are functioning safely. 
Regular brake checks
If you haven't had your brakes checked in a while, consider this a timely reminder. Regular servicing is the best way to prevent minor issues from escalating into dangerous problems, and brakes are one area in which it's not worth taking the risk. This is particularly important in older cars, in harsh weather conditions and when embarking on long trips. 
The team at Bosch Car Service Milperra are specialists in brake and clutch servicing and repairs. Use our easy online booking system to make an appointment now, or call us on (02) 9774 4142
Contact Us:
Find your nearest
Bosch Service workshop
VIEW NOW