---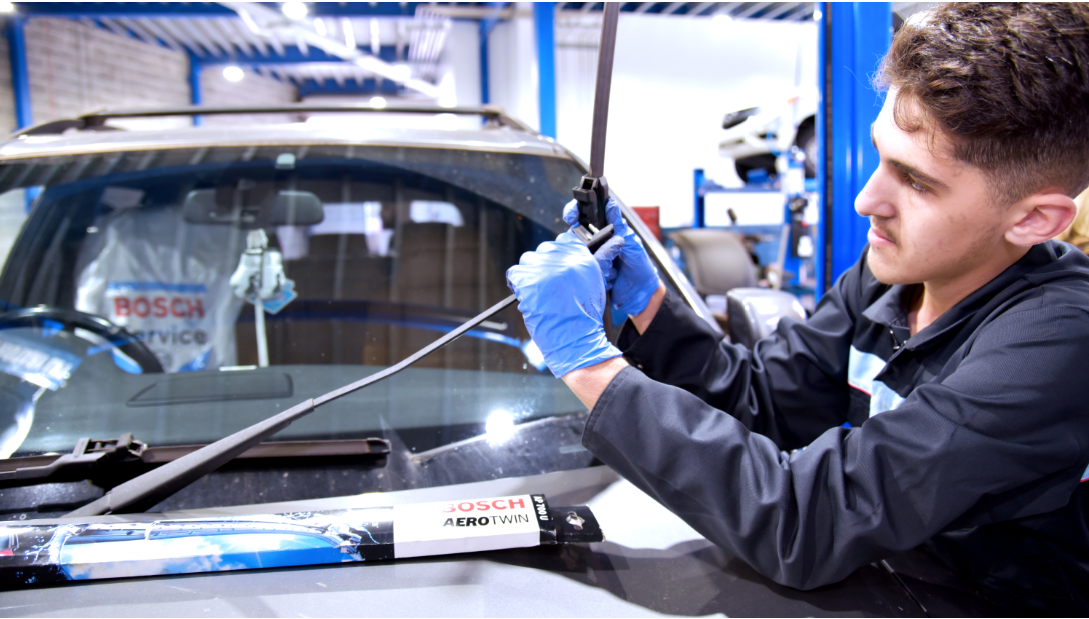 With the colder months quickly approaching, it's time to start thinking about getting your car ready for winter. Keep you and your family safe by making all the appropriate checks before heading out on the road.
Get in the right headspace
Before checking your car, it's important to get in the right mindset for winter driving. Start thinking about keeping your vehicle under cover if possible and remember to drive carefully, especially on wet roads.
You should start using your headlights during the day when it's overcast or dark. For older cars, it can also be beneficial to warm up your engine for a few minutes before driving, helping it run smoother on the road.
Check your brakes
The first thing on your car winter checklist should be making sure your brakes are fully functional. It's important to get your brakes serviced every six months, and this is crucial during the winter. Brakes are the single most important safety feature of any vehicle.
A few seconds in an emergency can save lives, so make sure your brakes are working as effectively as possible. When the roads are slippery your brakes become all the more important.
Check your tyres
There are three main things you should be checking when it comes to your tyres, particularly throughout the winter months. 
The first is your tyre tread. After a hot summer there's a good chance that your tyre tread will have lost some depth. If tyre tread gets too worn down it can be extremely dangerous on wet roads, so it's important to check before winter comes.
Tyre pressure is also important to check before winter, and continually throughout it. With low tyre pressure you will have less control of your vehicle, particularly on wet roads. This is easy to fix and completely free at most petrol stations.
Finally, you should give your tyres a close look to make sure their general condition is good. Look for and fix any punctures or rips so that you have the best possible handling on the road.
Check your windscreen wipers
After months of dry weather, you will have rarely used your windscreen wipers, if at all. Before the rain comes, make sure to check their quality and replace them if necessary. Avoid horrible screeching noises on your windscreen by checking the wiper blades before you have to use them.
Check your lights
Before heading out on the road during winter, make sure to do a check of your headlights, along with all the other lights on your car. It takes just a minute and can help both you and other drivers on the road. If one of the lights is out or fading, it's a good idea to get it replaced straight away.
Check your battery
The colder weather puts strain on your car battery, whether you're driving or not. Before pushing your vehicle through winter, make sure to check your battery or have a mechanic do it for you. 
Drivers tend to have significantly more battery troubles in the winter than other seasons. Avoid waiting in the cold for roadside assistance by checking your car's battery ahead of time.
Get a car service
It's important to get your car serviced throughout the year, but just before winter is a great time to plan a visit to the mechanic. Doing this ensures that your vehicle is in optimal condition for the dark and rainy days to come.
If you need car servicing before winter strikes, the team at Bosch Car Service Milperra can get the job done. Please feel free to call us on (02) 9774 4142 or complete our contact form below.
Contact Us:
Find your nearest
Bosch Service workshop
VIEW NOW